Info Technology
Technical consultation
Research services
Consulting services
IT / Business integration
Web / Internet development
Design services
Web Site design
Database design
Internet services

Reengineering
Business reengr strategy
Process improvement
Architecture planning
Information architecture
Requirements planning
Software reengineering
Consulting services

Software & Systems
Software development
Product evaluation
Architecture evaluation
Database systems
Reverse engineering

Business Services
Business management
Conference management
Conference design
Registration services
General consulting
Special projects

Education Services
IT education
Software engineering
Course development
Language education
Advisory services

General Inquiries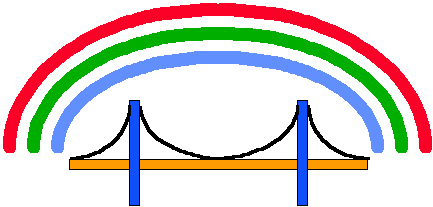 PathBridge®

Radius Systems Inc.
established 1980


---
Information Technology : : : IT Planning and Design
Internet Services : : : Design Services
Business Services : : : Conference Services: : : Education Support Services

Internet and Intranet Applications : : : Information Systems Development
Reengineering : : : Reverse Engineering Technologies


---
Supporting:



Reengineering Forum industry association (REF)


Stevens Lecture on Software Development Methods (Stevens Award)


Working Conference on Reverse Engineering (WCRE)


European Conference on Software Maintenance and Reengineering (CSMR)


IEEE International Conference on Software Maintenance (ICSM)


IEEE International Conference on Program Comprehension (ICPC)


University of Phoenix - Central Massachusetts Campus



.


PathBridge®
P.O. Box 400
Burlington, MA 01803 USA
tel: +1 (781) 272-0049 fax: +1 (781) 272-8464
pathbridge@pathbridge.net
http://pathbridge.net/



Copyright © 2007 Radius Systems Inc. All rights reserved.
PathBridge is a registered trademark of Radius Systems Inc.

.